Music, Finance and Design.
I like to think I am a man of many interests. I used to produce music; I had a thing for afro beats, hip-hop, trap. I also used to be an investment banking analyst for about 2 years.
And then I found design, and so I  consider myself a designer now.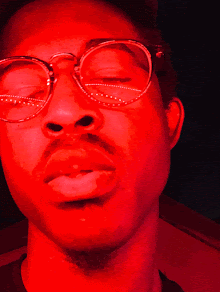 Finding Design
I used to be a PHP Developer; write PHP, Laravel, all those frameworks. I also did a bit of graphic design, Then I went for my industrial training; it was an internship with what used to be Softcom. I came in at the point where they were transitioning to this new offering for their clients and services, and I thought I was going to function under the business development wing of the organisation.
I however met someone who noticed that I had a good eye for colours and paid attention to details, he felt I would do great with design. It appeared that I had an interest in understanding and criticizing design that was being noticed and so they started to ask me questions about the designs being created. This increased my interest in design and I decided to pick it up.
I got my hands on Invision and started drawing screens when we had presentations. Then I found Sketch. I was earning  ₦25,000 then, I used it to pay for 'mentos course'.  This was around 2014 when his course just came out. My design was shit but the interest was there and over time it grew. Then I began designing dashboards and other products.
Learning the Basics
A lot of the learning process was very self-driven. I spent so much time on the internet trying to find resources.
I searched for content from Nigeria for a while, before realizing that design was not so mainstream in Nigeria, so I expanded my search. I read lots of blogs, resources, and content on how to start as a UX designer; the differences between UX and UI amongst others. Nelson's group was also a really good resource then.  So, everything was really self-paced and self-taught.
Then there was the team lead at my internship who was very helpful. He guided the team through the UX experience and he was also a developer. So that helped shape my idea of how things should work and what the benchmark for quality was as well.
Transitioning Fully
The thing is, moving from a business-oriented background to design, came with a few fears. There I was, with an initial clear path; go to school, probably go to McKinsey and be a good management consultant or something… and then I was suddenly diving into the design world. There was truly that fear of the unknown. In fact, a lot of my mates were aiming for Masters right out of school, but it didn't seem like it was the right choice for me. I didn't think a suit-and-tie career in management consultancy was as exciting as designing. I wanted to face design head-on and give it my best shot
I was in my final year at school and seriously considering taking time out to properly learn Design. I was still writing code and doing music but I felt I needed to find Nigerians like myself and figure out how they were progressing as Designers. That was what led me to finding Usable on Twitter. I just followed the handle and checked what they were about, it still wasn't a serious switch.
Few months after school was when I really decided to pick up a laptop and start working on my skills. In all honesty, I had actually lost the laptop I used in producing music and that was a huge blow for me. So, I needed to focus my energy on something else. Interestingly enough, max.ng had this challenge for iOS developers at the time. Supermart.ng also had a job up. Although I was not an iOS developer or really perfect with my designs yet, I did the iOS challenge and also redesigned supermart.ng's website. I didn't send the designs though, because I didn't feel like I had enough experience to be hired.
A bunch of my friends and I also started something called Selar.co at the time. The idea was to find a bunch of cool projects and cool stuff and just keep building. It consisted of a merry band of people, designers, engineers and things like that. A member of that team and currently the only one left still working on Stelar is Douglas. He gave me gigs on Graphic Design to create posters on websites he was working on.
Luckily, the CTO at Softcom during my time there left. He started his own small boutique agency and was running a one-man team. His name is  Yemi. He called me up one day to ask what I was doing and to show him my works. I sent him all the designs I had and he must have been impressed because he offered me a job with him for a few months till I figured out what I wanted to do.
First Design Job.
I started working with Mr Yemi in an office space in Ikeja. I was with him every day; we'd jam, he'd show me books on design theory, about work and also about clients. That was also where I learnt how to take briefs and interpret them and what UX was and how to do all those things.
For the next few months, I worked on landing pages and mobile apps as well. And then from there, my confidence level grew. I also started seeing a few people here and there pop up on the internet as designers and started getting a little more into that space. I was finally seeing people who were successful at design, and working on a lot of cool stuff. I became interested in connecting with them.
Upskilling and Improving
I think it was just pure drive. I was at a point in my life where I was hyper curious and hyper excited about everything I had to do. I kept reading up on what the best practice should be; how a designer should think…  My laptop was always full of tabs on different topics and different areas. The more I searched and delved, the more resources and information I found.
I was like a bottomless well, I was just insatiable; I just wanted to talk to designers, I wanted to figure out what to do like there was just so much excitement there. I think Yemi also built something into me; he always preached about creating a life of experiences and it translated into me. Anyone who met me at that time would have felt the energy I carried; they would have felt that I wanted to build everything. It also helped that I had a lot of work on my portfolio and lots of stuff to share.
Joining Usable
I finally went for a Usable meetup. Well, actually, I missed my way and wandered around Herbert Macauley till I found CcHUB. The meetup was reaching its end when I finally found it. Going for that meetup and just seeing young people invested in design was all very exciting and inspiring.
I met a lot of good people that are still in my life. I also met Kene and struck up a conversation with him. I told him what I had been up to and showed him my designs. He appeared to be impressed by them, especially since I told him I had only been designing for a couple of months. And then, much to my surprise, he asked if I wanted to join his team at the cc- Hub. It felt so surreal; I couldn't believe I was getting a job offer at the first meetup I was attending.
Kene set up the interview and I got the job. And I must admit that it was very good for me. It gave me exposure; to the community, to different and diverse talents, people, and diverse ideas. That helped form my perception of what was possible in tech and possible in design. And just how far it could go on the impact of design. It moves from just designing interfaces and cool UI. It is really understanding the impact that design could have on businesses or in a startup in its early stages, more different stages really. So, that exposure really kind of shaped that idea for me.
Also, I believe the people and community around CcHUB shaped how I went about giving advice on design; where to start from, how to speak design from the early beginning of your products, what effective collaboration looks like as well.
That was also the first time I was in a real design team and that foundation was instrumental in realizing what teams looked like and how different people work; research, graphic design, UX design is how everything kind of comes together to build this whole picture. This phase of my life with CcHUB was very instrumental in my journey.
On Design Process
I have moved from starting every design with hand-drawn sketches; low fidelity wireframes, user journeys and all those things I thought were important at specific stages and specific contexts. I think I moved from learning the rules of the game and getting to a point where I know what rules to break for different scenarios and what steps to skip and still have the same impact.
So, I'm at a point where my design process really is less of doing the actual design work because I've gotten to a point where I conceptualize what I want to do. I am easily moving from my head to high fidelity designs. My thinking process is now about understanding why a problem exists. It is now about what questions to ask, about inquiring, finding the 'whys' that would help find real solutions.
I don't just design, I am now part of defining and discovering the product itself and understanding what works for the type of people the designs are for. I am really conscious of the users now; figuring out what the data says about them, their behavioural patterns and what will work for them.
So, my toolkit has just been narrowed down to those two, three, four things as opposed to trying to just do everything end to end because a real-time job doesn't offer you the luxury of time to do all those things, to be honest.
So, I think knowing what tools to use per time is really the growth that people should aspire towards.
I have to add that the biggest challenge to my design process is actually getting information from people because that determines everything else. If I don't get the right information and I go and do something, it means that I basically wasted my time. I then have to go back and redo stuff.
So, I try to validate the information I get from the stakeholders and determine that it is accurate information before I equate it to design.
On Community and Mentorship
I think that community played a huge part in my experience and in my journey. It's something I'm going to be very grateful for and always push for.
I didn't have so much of a direct mentorship. I think I tried it once with a guy called Luke Jones. A friend, Evie and I decided to reach out to him on Twitter and he spared us some of his time. It didn't last very long but, just being able to reach out and get help, advice and feedback on tasks he gave us, was something.
For the short time that it ran for, I think it was that three months or something, the advice he gave me and the feedback he gave kind of helped shape my thinking because my UI skills then were really great. He wasn't looking at the fact that the UI was okay, he was more concerned about the important things like functionality and that kind of helped change the way I thought about design. That was as close as I got to directly being mentored.
I don't think I've ever been a direct mentorship type of person. I feel like if I need to reach out to someone for something, I just have to say 'hey, I need to ask you something about this. What do you think?'  As opposed to, 'hey, this is me, come and mentor me.' I don't think that dynamic really works out for me.
But Community is a huge deal and a huge part of my experience, to be honest. Getting into CcHUB and getting to Usable at the time just really opened me up to a lot. The thing about community is you find people who have the same type of knowledge that you have, you find people who have way more knowledge than you have, you find people who have a different type of knowledge than you have. So, it's just a really healthy mix where you're checking minds and making the most out of that. A lot of friendships and relationships sprout of from these communities. A lot of friendships I have now are a result of Usable. So community played a  huge part in my design experience.
Staying On Course
At some point in my life, I prided myself on being at the bleeding edge of things. To some extent, I'm still that person, but, in a more range back form. I was always excited about new designs and cool products and ideas, but I am now at a point where I wait for things to mature and figure out if it is useful. 
It's like how people get hung up on tooling. I used to use multiple tools but I got burnt out, so I stopped. For example, if I wake up today and sketch doesn't solve my problems anymore or is limited in creating the type of solutions I want, then I will try other apps.
There will always be shiny products, tools, apps and technology for everything, I just need to know about them but, stick with the one that works for me, I guess.
Must-Have Skills
There's a need to perfect one's craft, of course. And there are so many resources to learn from and great design products available, so craft is like a basic. What I think is an important skill now is soft skills; being able to work with people.
Documenting also helps, so write as much as possible, or speak about your work, record podcasts, record your learnings or do IG posts or TikTok or whatever. It is important for designers to put themselves out there and let people hear what they have to say and also correct some mistakes they would make.
Collaboration is very important, so also is being able to think, using ones' skills to solve a problem. So, for anybody starting out now, work on product thinking, design thinking, collaboration, and communication skills as well. It's very important.
Learn to collaborate because, if you're not a great team player, then there's going to be friction in your team. If you're not someone who knows how to communicate your design decisions with other people, then it's also going to be a problem. If you're not someone who knows how to think critically or knows how to think alongside a methodology,  take feedback from other people while trusting your own design process, you will end up feeling conflicted and frustrated. This is because you won't be able to decide what to choose or remove from multiple opinions. 
 (Not So) Controversial Design Opinion
I think that design industries are very performative to some extent. People are very performative, and I used to be there. I get it. I think if we spend more time sharing actual useful knowledge rather than sharing stuff because we want digital high fives, we will be better for it.
Shouting about a project they are working on is performative. What's really important is sharing important information. You design for healthcare, design for finance, what is something that is important that someone else who is probably in the situation can learn from your experience? That's what should be shared. Sadly, people are not sharing that type of information because, to be honest, it doesn't generate as many high fives. So, they optimize for the highest amount of high fives. It's what it is, right? So I used to fight about it before, but I just stopped fighting.
Advice for Beginners
The design space is constantly evolving, and there are now numerous resources to learn from. As much as this is a good thing, it also makes it difficult to know what path or know what kind of resources to pay attention to. So, it is important to direct one's energy into the right set of resources to give the maximum impact. This is because the type of resource that one is drawn to plays a role in the kind of designer one will become. Not just the resources but the kind of people you surround yourself with is a huge factor as well. Knowing how to build out the right recipe of resources for each type of person is very important, and I still struggle with figuring it out.
My advice to new designers is for them to find someone who is established in design and learn about their stories. This is why Origin Stories is important, people can identify, find, see themselves, and feel included in the community. They should find people who they can identify with, whose past strikes a chord and lean in deeper, learn more, and find out what their path was and what resources they used. You might find that it might be easier for you to do that.
Also, it is important to learn the basics of design, the basics are the same but what you mix and match determine how you come out.  There's also the importance of joining a community. People with strong communities to learn from seem to be better-rounded or seem a lot more confident than people who were alone throughout the process and didn't really feel like they could reach out to anybody.